Renowned Journalist Captain Smart of Angel Television has wowed Ghanaians with his new pictures.
Kpong is a town in the Lower Manya Krobo District of the Eastern Region of Ghana and particularly noted for the Kpong Dam and it mountainous surroundings.
The ace journalist stormed the buzzing city of Kpong hitting the streets and selling the all popular "abollo" and "one man thousand" [aborbi].
He was cited with many radio and television presenters and film actors.
This initiative is touted to recount and remember the older days where they claim life was fun.
He was seen in the all famous "Kokonte and abenkwan" school uniform, which is the traditional school uniform for all Ghana public basic schools.
One unfortunate aspect of their gathering was that, there was no social distancing nor face mask on.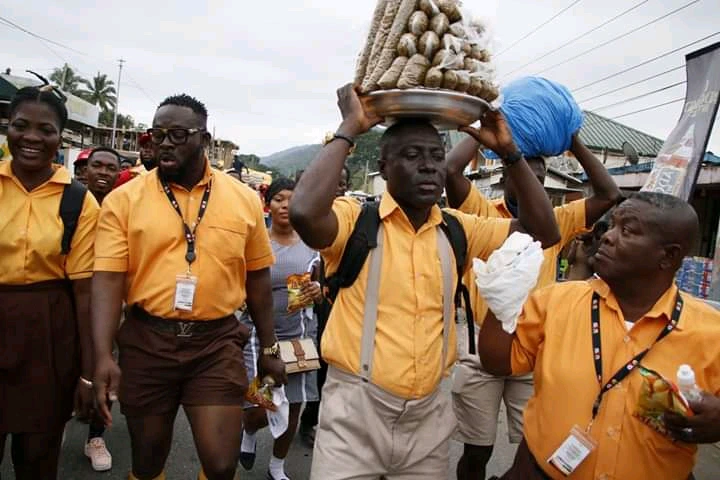 They were having a good time for themselves. The program is aired every Friday on Angel TV to promote and highlight Ghanaian cultures and heritage.
Though is us a beautiful initiative but it will advised that face mask and social distance protocol must be adhered to.