Two brand new cars, donated to the Oti Regional House of Chiefs by the vice president of the Republic of Ghana, Dr Alhaji Mahamadu Bawumia has been reported missing in less than 72 hours.
According to reports from Adomnews, Attipoe, who happens to be the registrar for the Volta Regional House of Chiefs vanished into the air after the cars were donated by the vice President, Dr. Bawumia to the Oti Regional house of chiefs.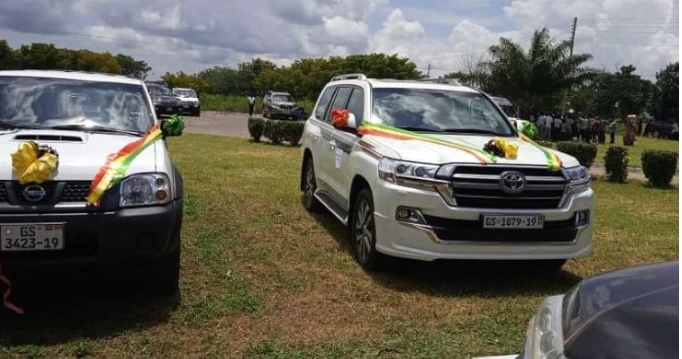 The Vice President, Dr Alhaji Mahamadu Bawumia on his visit to Oti Region, donated brand new cars to the new built Regional House Of Chiefs. However, two of the cars have gone missing and the registrar of the Volta Regional House of Chiefs, Attipoe, has become the suspect since he is no where to be found.
To whether Attipoe is the mastermind behind the vanishing of these cars, we don't know yet.
However, for the meantime, Attipoe is now on a search together with the missing cars.