A 36year old Kwadwo Asare , who hails from Nsawam in the Eastern Region had committed suicide.
The deceased lived and worked in one of the ECG branches in Accra.
"As per reports, he was early this year determined to have a weird disease which made his family look for treatment from Pastors, Mallams, and conventional medication experts however without much of any result."
In 2017, an accountant who worked with the Electricity Company of Ghana (ECG) at Suhum in the Eastern Region also committed suicide.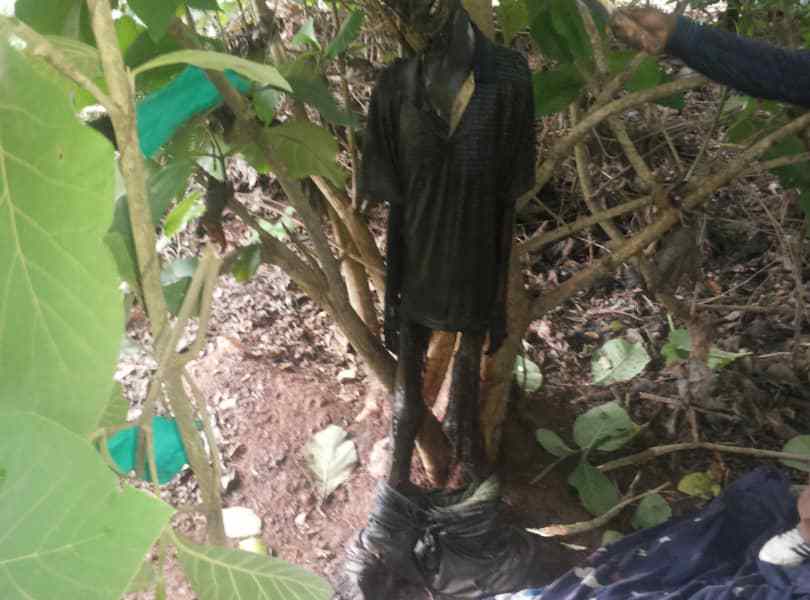 Detailing the cause of his death, the report revealed that;
His younger brother Ayuba, who lives in Assin Wiawso, came across a spiritualist who claims he c an cure his brother of his predicaments so he invited him over to meet the spiritualist. He was afterward placed on medication for a few weeks.
The deceased later came back to the town to meet the spiritualist and was accompanied by his brother.
Few minutes later, the whole community was trooping the a particular direction in the bush with the news that an unknown person has committed suicide.
Late in the afternoon, Kwadwo Asare decided to leave to Accra, Ayuba then accompanied him to the lorry station and personally bought his ticket for him. He said he'd wanted to wait until the bus sets off but later decided to leave when it was almost full.
Ayubba was part of the multitude who went to the scene, to his greatest shocked ever, his brother whom he left in the bus was the victim.
He said his brother's sickness deteriorated to the extent that he developed mental challenges. He never taught he could have taken such a harsh decision.
The matter was reported to Assin Praso Police who came and found the ticket and unspecified amount of money in his pocket alongside his mobile phone with plenty missed calls. According to the police the last person he spoke with before hanging himself was his lovely wife. As it stands now the Assin Praso Police has conveyed the body to New Edubiase morgue for further investigation.