The President of Ghana Nana Addo Dankwa Akufo-Addo and the flagbearer of New Patriotic Party (NPP) urged Ghanaians to vote for the NPP in the impending December 2020 Presidential and Parliamentary elections.
Presenting his achievements to the people of Ghana, President Akufo-Addo said his government had undertaken over 90,000 projects under his administration.
Taking to his Twitter handle, he said Protecting our lands from the sea remains a priority of the NPP Government. in a picture posted with same caption, many research was done by his followers and was confirmed the led project which he posted is Indonesia project since 2016.
The President then deleted the post from his page after he got exposed.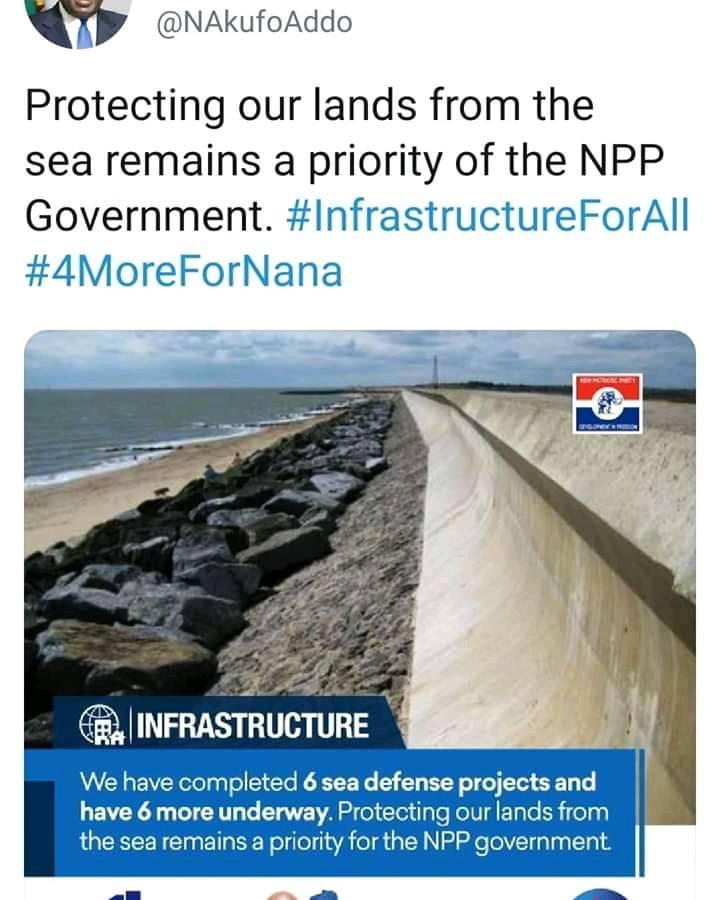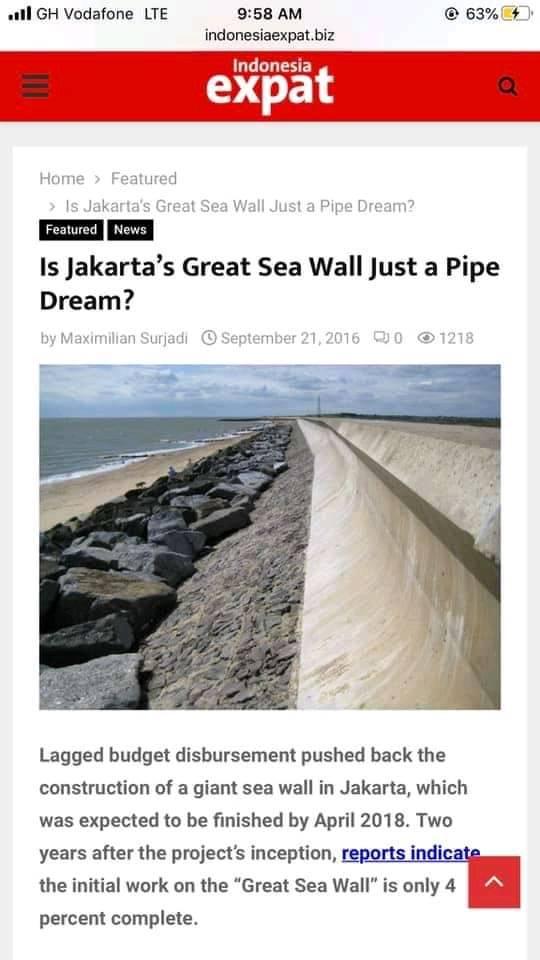 Below are some of the Comments from Ghanaians;
Yayra Koku – He has deleted it on Twitter too. You can all see the feedback from Twitter "Failed to load Tweet."They LIED to Ghanaians to win the 2016 election so they have decided to do same again.We will continue to expose him saaaaa. Very soon he is going to delete himself.
Tetteyoo Nartey – Plagiarism is a crime and this govt must know… using other people's work to deceive the nation is a serious crime we cant ignore….shameful and shameful to say the least
Tanyigbe Kojo – Stolen from Indonesia
Kantinka – He might as well start posting funny clips for us to watch and laugh, this is not even funny anymore
Frederick Manteaw –THIEVES they steal aaaaaa and still stealing photos ohhh NPP when will u stop stealing?
Gyabeng Samuel – Hahahahhaah confuse man ,,,he will soon present independence square on their tracker
Mustapha Yussif – Very shame on you Nana Addo you are the most useless thing ever happen to history of Ghana.