The General Secretary of the National Democratic Congress (NDC), Johnson Asiedu Nketia, known affectionately as General Mosquito, has revealed reasons for which he changed his first name, which was John, to Johnson.
General Mosquito, admired for his humour and eloquence, revealed in a conversation on Joy FM's Drive Time Tuesday that he used to be called John, but switched to Johnson because of the constant teasing and mocking by his friends when he was still a child.
He explained that his friends told him that the name John was given to unwise people or daft people. This, he recalled, upset him. Eventually he added "son" to his name to make it Johnson.
General Mosquito has had an impressive political career after his worker in the private sector, notably as a banker.
Among others, he served as a Member of Parliament for twelve years, and has been a General Secretary for the major opposition party for many years.
He is fondly remembered for his attempt to explain a CD ROM during the 2012 election petition hearing at the Supreme Court.
The issue of CD ROM started when Tony Lithur counsel for President John Dramani Mahama put it to Dr. Bawumia during cross-examination that the witness had submitted to the court as exhibits some pink sheets which were duplicated in different categories of alleged electoral malpractices.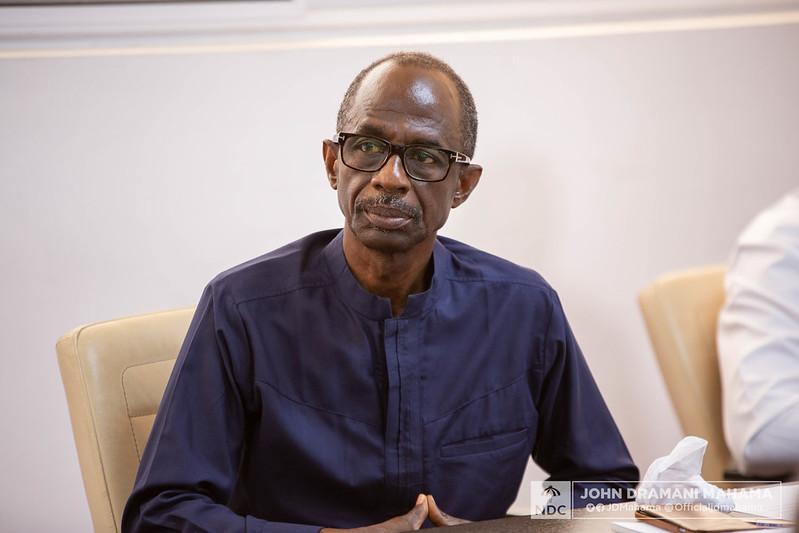 Lawyer Lithur, in the cross-examination said, I suggest to you that you have used the duplicated pink sheets for the purpose of deceiving the court, to which Dr. Bawumia retorted, l suggest to you that it is not true, amidst unprompted hilarity from members of the bench, the bar and the gallery.
Dr. Bawumia then explained that although duplicated pink sheets had found their way to the court, not a single one was relied upon and that those materials on the CD ROM were the ones used in the analysis.
Johnson Asiedu Nketia when asked on Asempa FM what a CD ROM is, he explained the CD ROM is used to retrieve information from the computer. It is very small but can contain loads of information so when you insert it in the computer, all information on it will then appear on the screen. Its help to retrieve information very faster.