If we can retrospect carefully, we'll remember that Mallam sham Una made a prophetic statement sometime ago about Prof Jane Naana saying she shouldn't use her own car for the next 72hours during that day of the prophecy, which he said was for her own safety. Well, no one knows if she did or didn't. But the prophecy was foretold and the whole of Ghana heard it and the spiritual ones did pray against it.
The same Islamic Numerologist has revealed yet another dream in which he was a student in JHS 3 with some of his friends, then Ibrahim Mahama appeared with cane in his hands after one of his brothers finished teaching English language as he was the newly posted National service individual, he went further to explain that he was flogging almost every student in the class except the ones who could fluently speak DAGBANI.
In the dream he explained that Ibrahim Mahama felt so shy and humbled whenever he came close to him, for a reason unknown to him.
In the conclusion he said the dream has a connection with the 2020 election, a lot of people are yet to unravel the mystery, but we hope to hear from him soon with an explanation for such a complex dream, Which he called the 'funniest dream of the Decade'.
Mallam sham-Una Wrote this on his Facebook page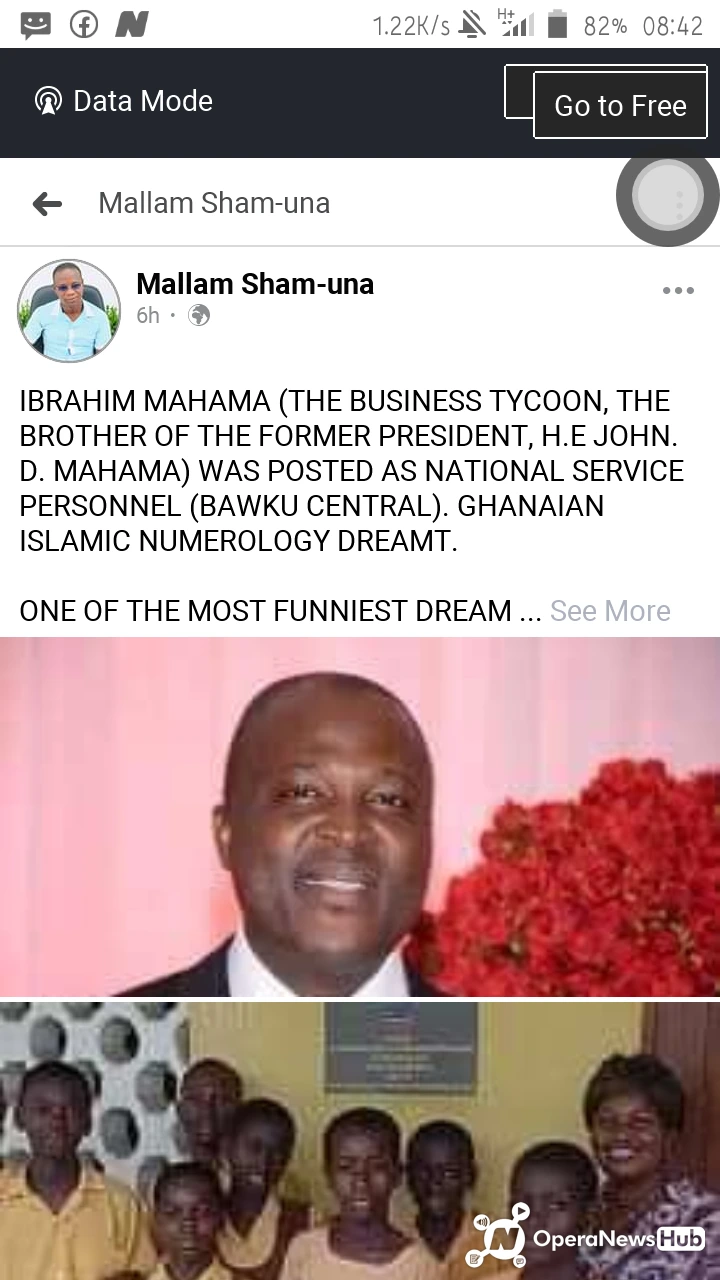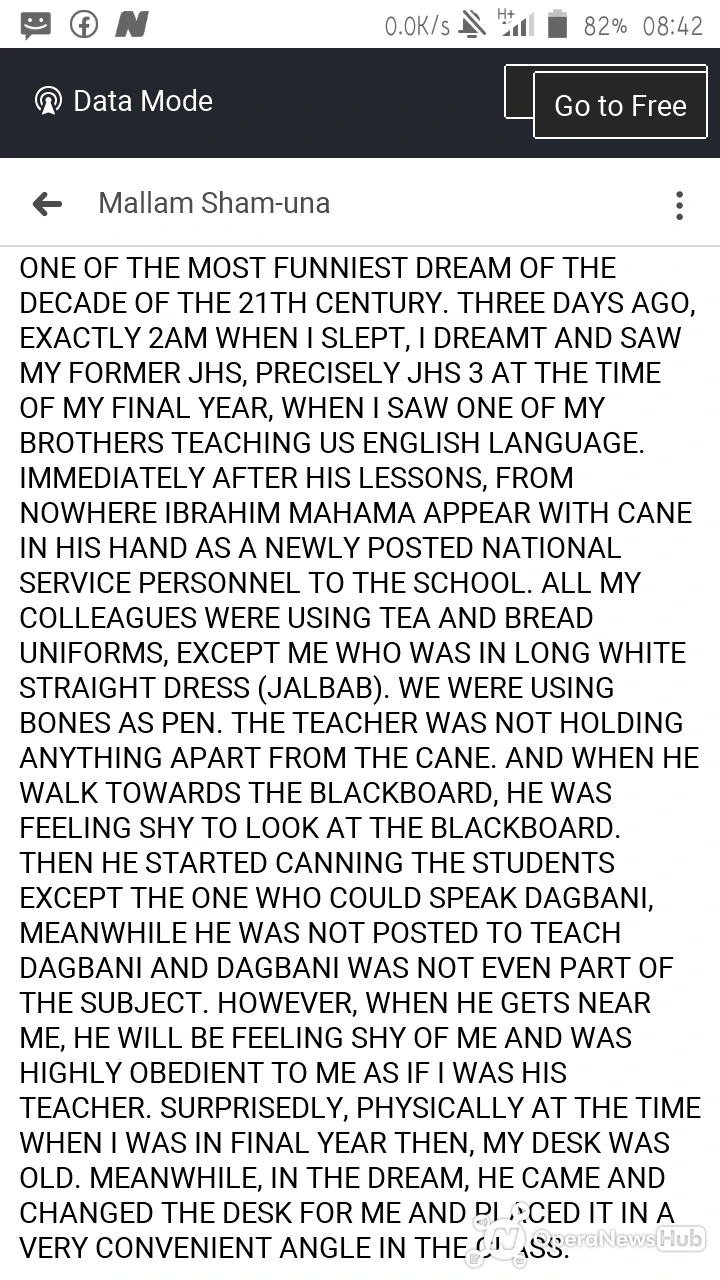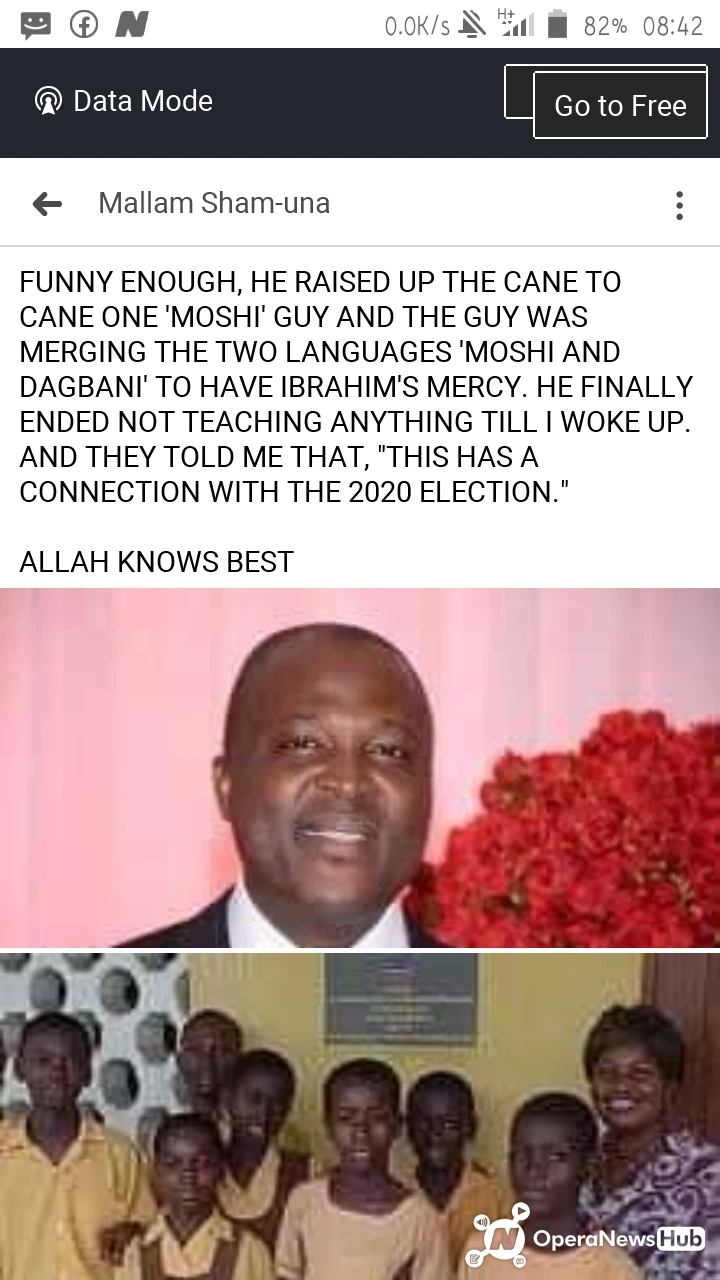 Reactions From Some Ghanaians On Facebook