Issues surrounding the aftermath of the choice of Mahama's running mate has entered another level into spiritual realms.
In a latest interview monitored on Wontumi TV's morning Show, Dr Maurice K. Ampaw has alleged that the former president and flag bearer of the opposition National Democratic Congress (NDC), John Dramani Mahama three weeks ago paid heavy visit of consultation to his(Mahama) spiritual father prior to his decision on his running mate.
Although the 'loud Mouth' Lawyer failed to made public the name the said spiritual man, he however alleged that the man headed a Prayer Camp at Akuapem Manfe.
According to Dr. Maurice K. Ampaw, the spiritual man revealed that Alfred Oko Vanderpuije be selected as the running mate of Mahama for the 2020 elections which Mahama obviously did not heed to the revelation.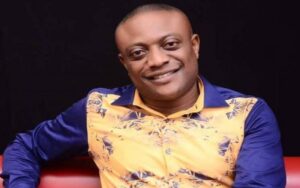 Maurice K. Ampaw who claimed to have been with the 'spiritual man', alleged that Alfred Oko Vanderpuije is very disappointed with the decision of former president Mahama.
Maurice K. Ampaw claimed that Mahama had lost spiritual support for ignoring the revelation from God.
Let's us know your opinion on this comments from Lawyer Maurice K. Ampaw