The Flying Antelopes provided exclusive police escort to former Hearts of Oak goalkeeper Seidu Mutawakilu and striker Abass Sadick to send them to their motherland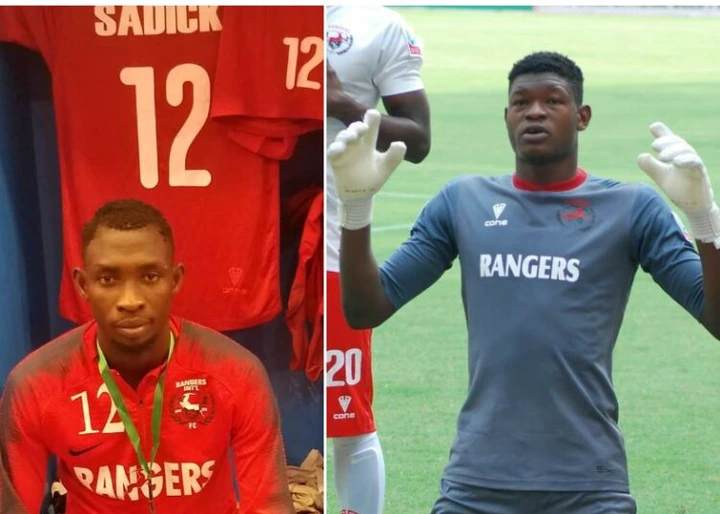 Nigeria Professional Football League side Enugu Rangers have successfully sent two of their Ghanaian players to Accra via despite border closures by the government in the West African nation.
The two players travelled 1,014.6 km from Enugu to Accra, a journey that takes over 18 hours via road and have reunited with their friends and family.
The two players hail from Sunyani, capital of Bono region and are now safely in the city.
The COVID-19 pandemic has caused many countries on the African continent to impose border restrictions limiting inter-country movements and cause many foreign nationals to stay put to their playing countries.
Rangers, who finished 4th before the cancellation of the Nigerian season, have taken matters into their hands and provided a police escort to send two of their Ghanaian players to return home to reunite with their families.
Former Hearts of Oak goalkeeper Seidu Mutawakilu and forward Abass Sadick arrived in the country last Friday via a police escort provided by Rangers.
"We [Seidu Mutawakilu and Abass Seidu] arrived in Accra on Friday. Enugu Rangers provided police escort for us from all the way from Nigeria to Accra," he told Richard Ntow Gyan on Nimdee FM in Sunyani.
Abass, who is a former player of Techiman City FC and B/A United, made a scandalous revelation about Dreams FC during the interview. He revealed Dreams FC proposed to him to reduce his age to enable the club push him for a Ghana U17 call up but he rejected the move.
He featured for Enugu Rangers in the CAF Confederation Cup last season and is set to participate in the same competition next season when football returns.