Neymar remains on Barcelona's transfer radar ahead of the summer as they look to reunite the Brazilian with Lionel Messi. And reports suggest the La Liga giants are likely to offer two players to their Ligue 1 rivals as they look to bring him back to the Nou Camp. The Samba star has been in stunning form this season, scoring 18 goals and registering 10 assists across all competitions.
Neymar broke Barcelona hearts when he controversially decided to leave Barcelona for PSG back in the summer transfer window of 2017.
Yet while he's been successful in Ligue 1 in the three years since his move, he now wants a stunning return.
Neymar wanted to return to Barcelona last summer only for PSG to stand in his way. With the Catalan club going for Antoine Griezmann, they ultimately couldn't afford both.
Yet AS say that, this summer, Barcelona are preparing to offer Griezmann and Dembele to Thomas Tuchel's side.
Griezmann scored in the recent victory over Villarreal but his performances at his new club have left much to be desired with the player toiling under both Ernesto Valverde and Quique Setien.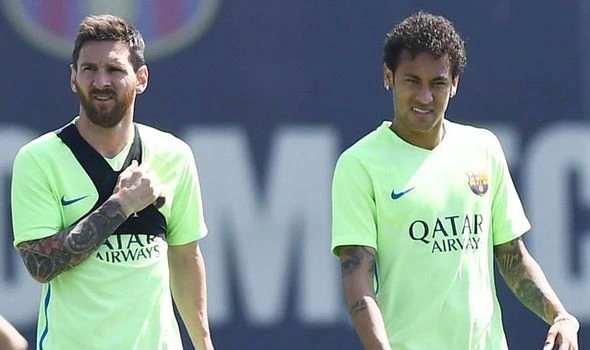 Neymar cried after learning PSG had stopped Barcelona transfer
He's not clicked with Messi either and it's an open secret the Argentine wanted Neymar to return in the summer transfer window instead.
And Dembele has struggled ever since joining as Neymar's replacement from Borussia Dortmund back in 2017.
Some at the club are fearful the France international will never live up to the heights many expected when they forked out £135million on his signing three years ago.
But whether PSG accept the duo remains to be seen.
The report claims Neymar has an agreement with the club that he'll be allowed to leave this summer having given his all throughout the course of the campaign.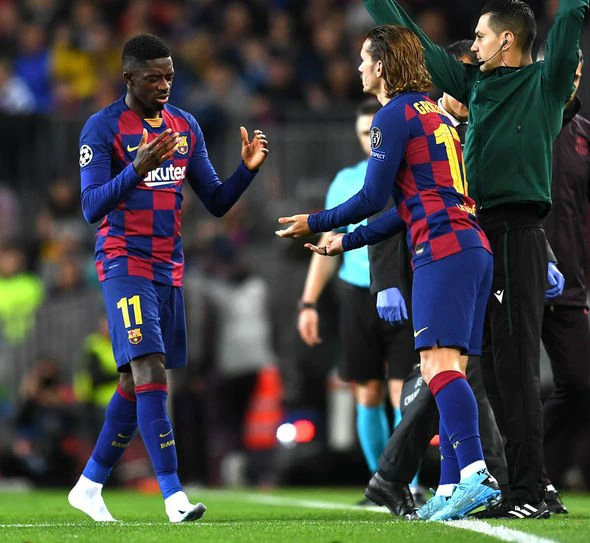 PSG star Neymar exploded in anger after failed Barcelona transfer
And whether Barcelona can bring him back to appease a frustrated Messi remains to be seen.
The Argentina international and Neymar were close during their time at Barcelona, often sharing duties and responsibilities to help elevate each other to greater heights.
And with Messi being linked with a sensational move away, the Catalan club may have no choice but to re-sign the player the 33-year-old wants most.
While that's the case, however, Barcelona chief Josep Maria Bartomeu recently insisted Messi would remain with the club.
Bartomeu said: "We are negotiating with many players but Messi has explained to us he wants to stay.
"And so we're going to enjoy him for much longer."
Meanwhile, former Barca president Sandro Rosell has expressed a belief that Neymar is the only player capable of Messi – and must be pursued.
"Neymar is the only player, along with Messi, that really makes the difference," he said.
"He has a great character on the pitch.
"I would draw up two contracts for him: one sporting and another based on behaviour.
"Source: sportstoft.com