The founder and General overseer of the International Central Gospel Church, (ICGC) Pastor Mensa Otabil, has urged church leaders to remain resolute in propagating the gospel of Christ.
Despite the challenges confronting the world amid the Covid-19 pandemic, the General overseer is keen on encouraging church leaders to "remember all that God has done for us."
He wants them to exemplify Christ in all circumstances of life trusting his glory to be revealed unto them.
"For the pastors, let us continue to keep Christ at the centre of our churches, let us preach Him, let us honour Him, let us lift up His name, let us exemplify Him, and as we do that, His glory will be revealed amongst us.
"The past year we know has been difficult managing with Covid and its problems with church attendance and the disruptions, but God has not been disrupted, His purposes has not been disrupted, His intentions have not been disrupted so I believe that the will of God concerning you will not be disrupted."
It's been 37 years of raising leaders, shaping visions and influencing society through Christ at the ICGC.
Speaking in a sermon to celebrate the milestone, Pastor Otabil acknowledged that God has been gracious to him and the congregants despite the challenges the church faced since its establishment at the Kanda Cluster of Schools.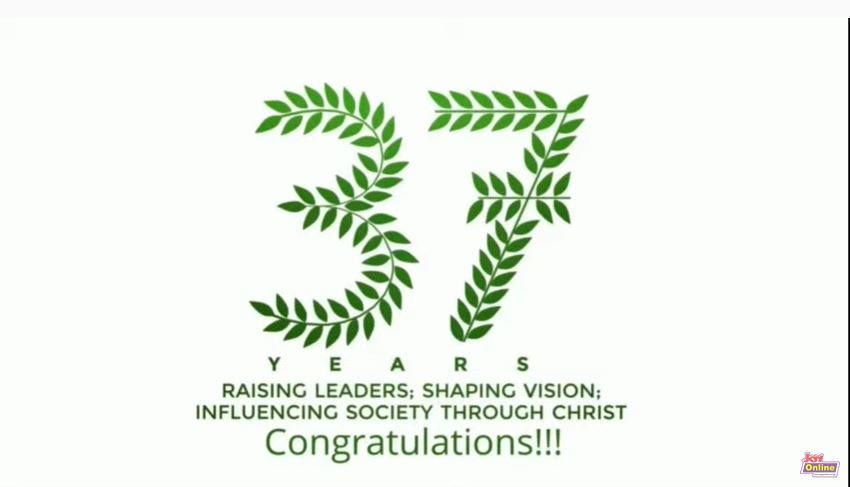 He further encouraged everyone to also "remember to put Jesus Christ at the centre of your life personally as an individual."
Pastor Mensa Otabil believes that no matter the difficulty life may present, the will of God shall be manifested.
"What God has said concerning you will come to pass, His purposes will come to pass, He will give you victory in your battles and He will strengthen you to do the things that he has called you to do," he assured.