Two women in Glefee, a town in Dansoman in the Greater Accra met their untimely death Tuesday after they were engaged in a fierce fight over an unnamed miner in the town.
One of the deceased is the wife of the miner with who she has a child, while the other is his girlfriend.
What started as a war of insults between the two soon turned into fisticuffs as the wife accused the other woman of trying to win the heart of her husband.
As tempers flared up, the fight intensified during which the girlfriend hit the wife with an implement leading to her instant death.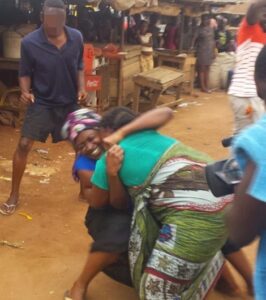 An eye witness Agya Onipaba who spoke to Ghnewsfile reported that, the town folks were incensed over the death of the wife and also pounced on the other woman and lynched her to death.
He said the man who was the subject of the fight at the time of the scuffle had left for work, and was yet to be contacted at the time of the unfortunate incident.
Agya Onipaba stated that the Dansoman police were called in later and conveyed the corpses to the mortuary at the Korle bu hospital.
The police however are yet to effect any arrest.