According to the man, he ran into this young man on his way home from work. He decided to help him out after seeing him in pools of blood. He was rushed to Maitama hospital after been rejected by two hospitals do to how bad the injury was.
His greatest surprise was when doctor told him that the patient he brought refused blood donation which he has already payed for, all because his religion is not in support of it Blood Infusion. Even at the point of death.
From the video one can hear the helper begging the patient to accept the blood, that he has already paid for it.
My brother you really tried for him. May God reward you handsomely Amen!
Jehovah witness are you people serious with this?
See the Screenshot of the full story: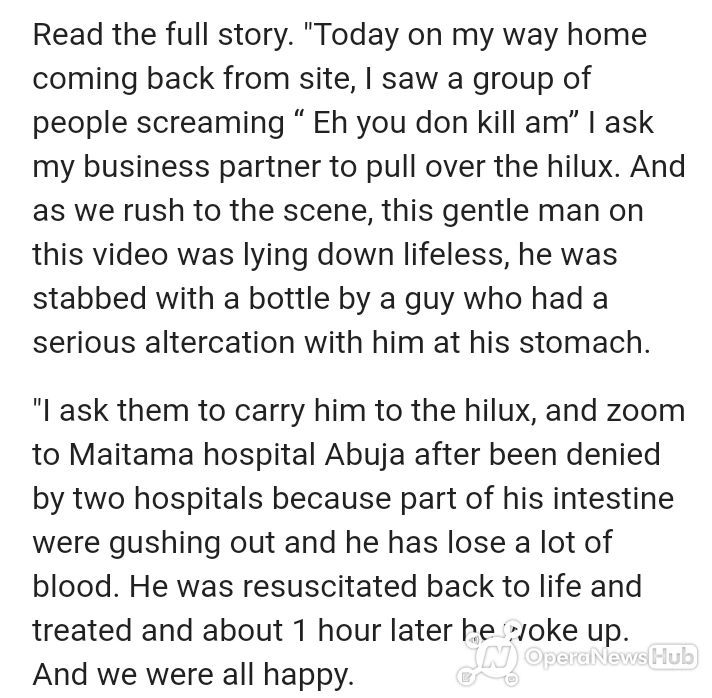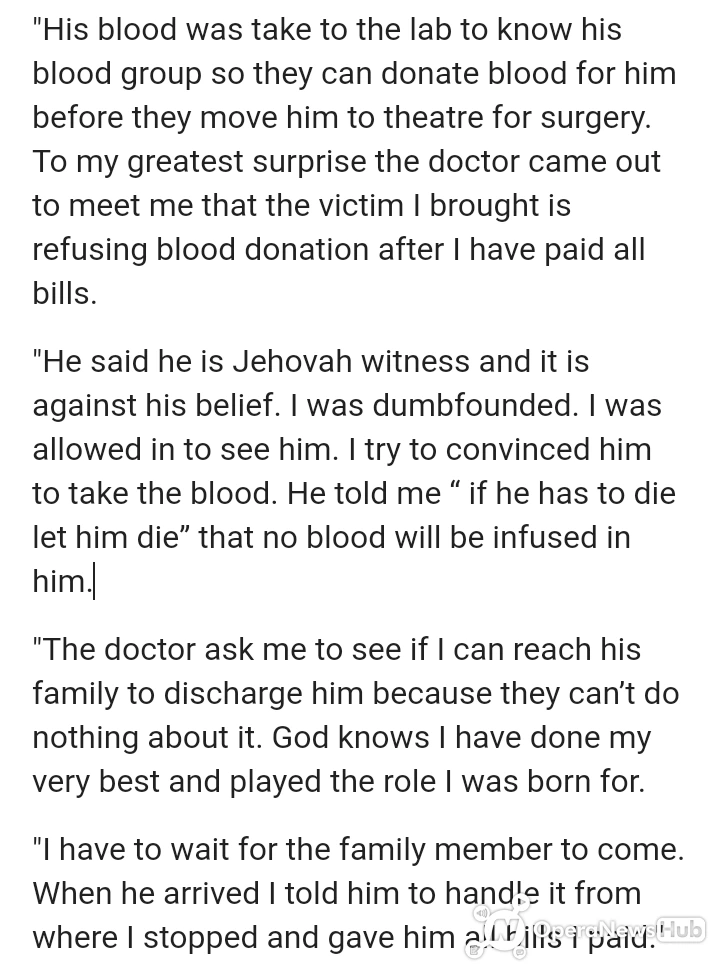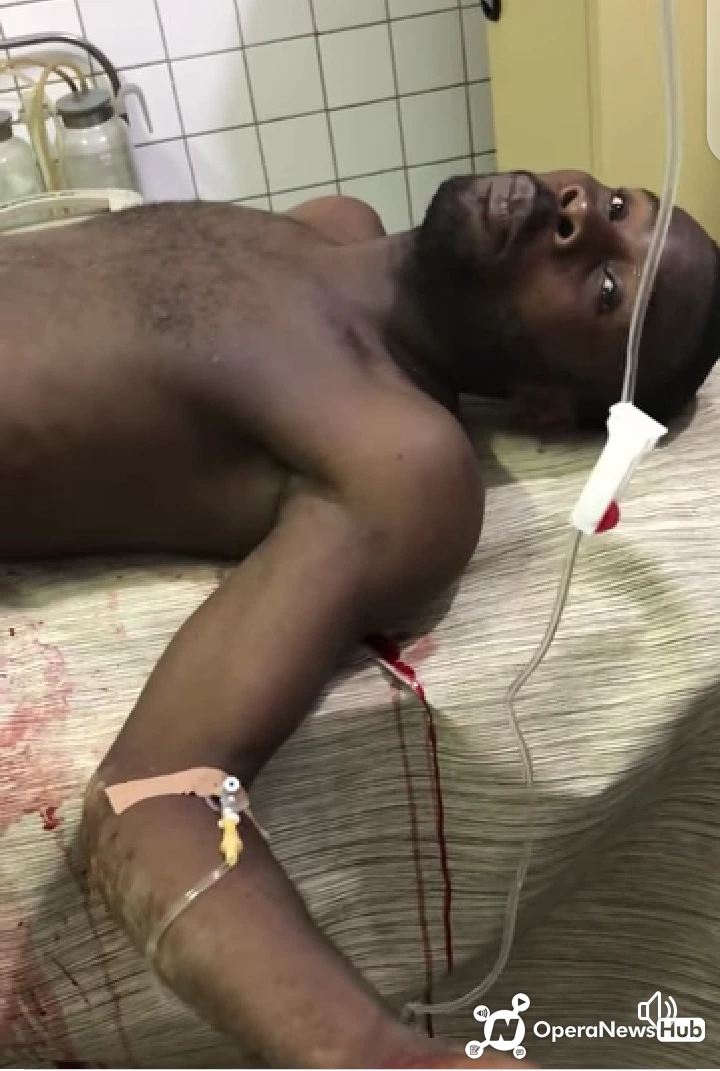 ….