Ghanaian boxer, Brimah Kamako popularly known as Bukom Banku, says Without the over 100 Senior high schools built by John Dramani Mahama, Free SHS would have been nothing.
According to him, Even with those 100+ new senior high schools, NPP still has to do double track system. How many new senior high schools has this government built in almost 4 years? he asked.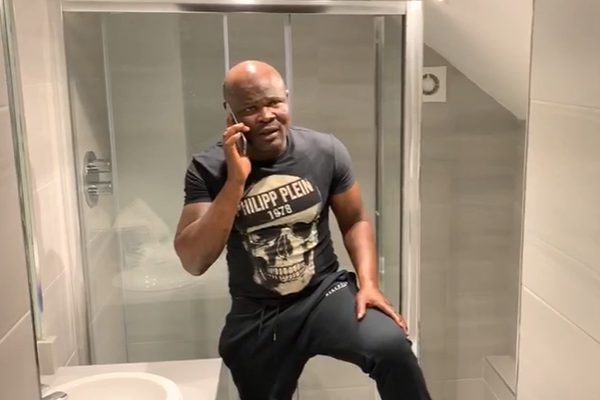 he then went ahead and made allegations on his Social Media Handle, in The post he, wrote"
"Put Ghana first before your political affiliations. If Ghana was your father's business and its shares was sold without your approval to unknown persons. Will you be happy?Why were we not consulted? A small group of about 120 people can not take such decisions for 30 million people without consulting them"
"Nana Akuffo Addo promised a corruption free government but his nephew Gabby Otchere Darko who swears Heaven and Earth that he does not involve himself in Government business has been caught in 2 scandals. The PDS Scandal and the Agyapa deal. If Ghana was your father's company. Will you pay people $2 million dollars as transactional advisers?"
"Jerry John Rawlings built UDS, Tamale.
John Agyekum Kuffour built no University.
John Evans Atta Mills built UHAS, Ho and UENR, Sunyani.
John Dramani Mahama built the UESD, Somanya and upgraded all polytechnics to Technical Universities.
Nana Akuffo Addo has built none. So between the NDC and the NPP, who understands tertiary education? Let's have the debate!" he added.