Mahama resumed his campaign tour to the Bono Region at Berekum, Seikwa, Koraso and Jinjini after he cut his campaign in the Region to address issues which was arising from the recent Voter Registration Exercise some days ago.
Mr Mahama was welcomed very well by the people of Dorma and the Chief of Dorma Akwamu, Obarima Oppong Kyeremeh Sikafuo. The Chief commended Mahama for his achievements in the Dorma East Constituency during his administration as a President.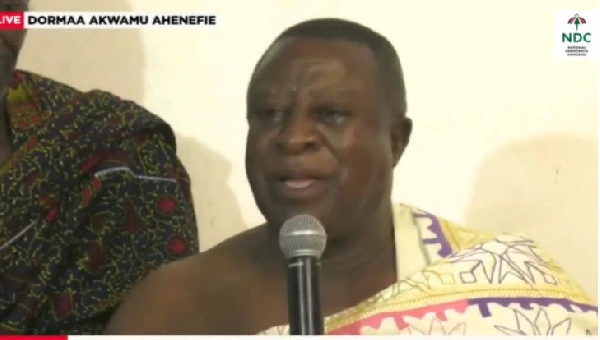 The Chief in a welcome address said, "The good works you (Mahama) did in this area are speaking for you and we are also witness to that. Cocoa roads were extended here, kind courtesy to our own son, Dr Opuni while you were the president. We thank you for that."
He added, "I pray that God help you to be victorious and I know you will remember us when you become the President. My people have extended their cocoa plantation in this area so the roads will help us."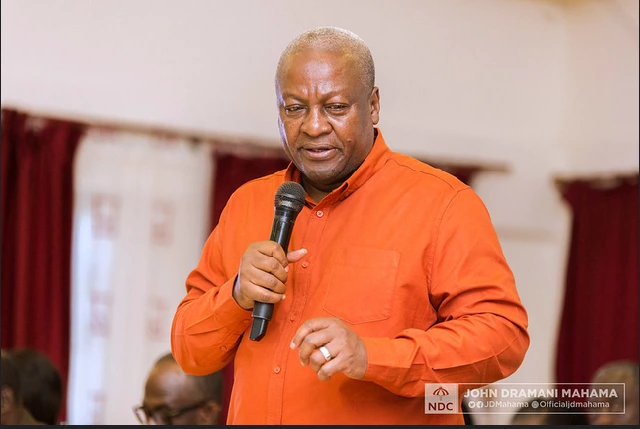 The Chief in his final utterances petitioned for a police post to be built in the area to help reduce all kinds of social vices and also improve security in the area as he also advised all politicians to maintain peace ahead of the incoming general elections.
Mahama also vowed his party will maintain peace and promote democracy during his speech.
Mr Mahama assured, "We are all lovers of peace and development. We can give you the assurance that we will not do anything that will undermine the peace we all share in the country as the elections draw closer."
He also asked the people to vote for the NDC in the coming polls as it is the only way their needs can be addressed.